Tai Chi & Qigong Summer Retreat - Venue & Lodging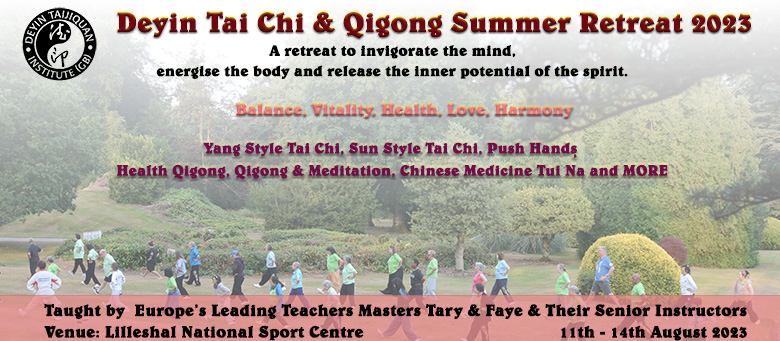 Lilleshall National Sports and Conferencing Centre
Accommodation notice: there are only a very limited number of rooms available for our event at Lilleshall, once the rooms are fully subscribed, we will organise delegates to stay at the premier inn hotel 9 mins drive away. Delegates will stay at Premier Inn (3 miles away) but breakfast will be served at Lilleshall.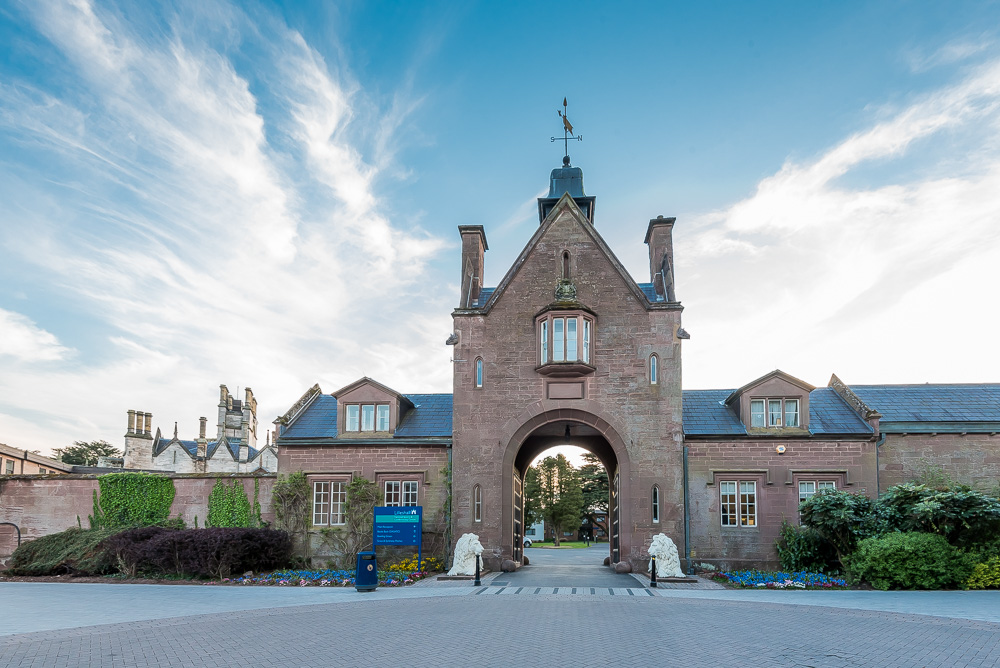 Originally built in 1831 as the hunting lodge and family retreat of the Duke of Sutherland, Lilleshall National Sports and Conferencing Centre is set in spectacular and secluded surroundings and is a flagship residential training centre and award-winning National Centre of Excellence for many of the UK's top sportsmen and women. There is good number of modern training halls and facilities, fantastic restaurants and bar for delegates to relax and recoup after a long day of fulfilling activities and training.
Guests can enjoy a gentle stroll or practise Tai Chi and Qigong in the beautiful and mind soothing gardens and woodland, to replenish their energy, invigorate their body and re-energise their mind. Being surrounded by beautiful scenery, lovely architecture and fresh air, It is a perfect location for a Tai Chi and Qigong retreat.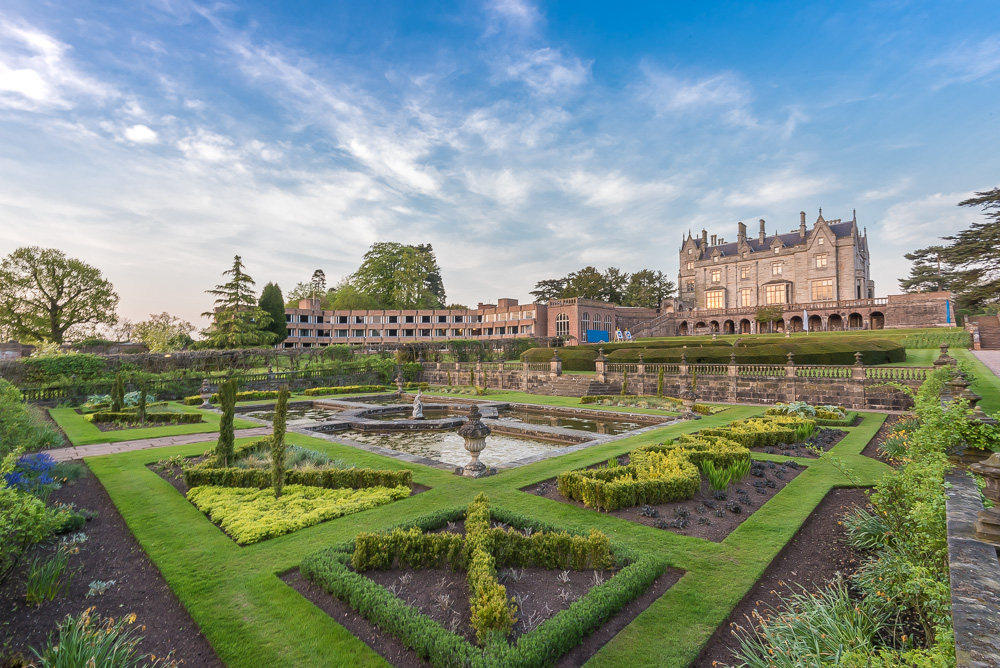 Lilleshall is one of the UK's National Sports Centres, training grounds and centres of excellence for the country's leading sportsmen and women. Many of the sports facilities are open to the local community and the Centre also provides a fabulous setting for Weddings, Conferences, Team Building events and other Celebrations.
The Centre's accreditations include Hospitality Assured Premier Status and Visit England 4* Campus Style Accommodation. This year Lilleshall has been rated 'outstanding' after completing the toughest assessment offered by Quest, Sport England's leading national quality scheme.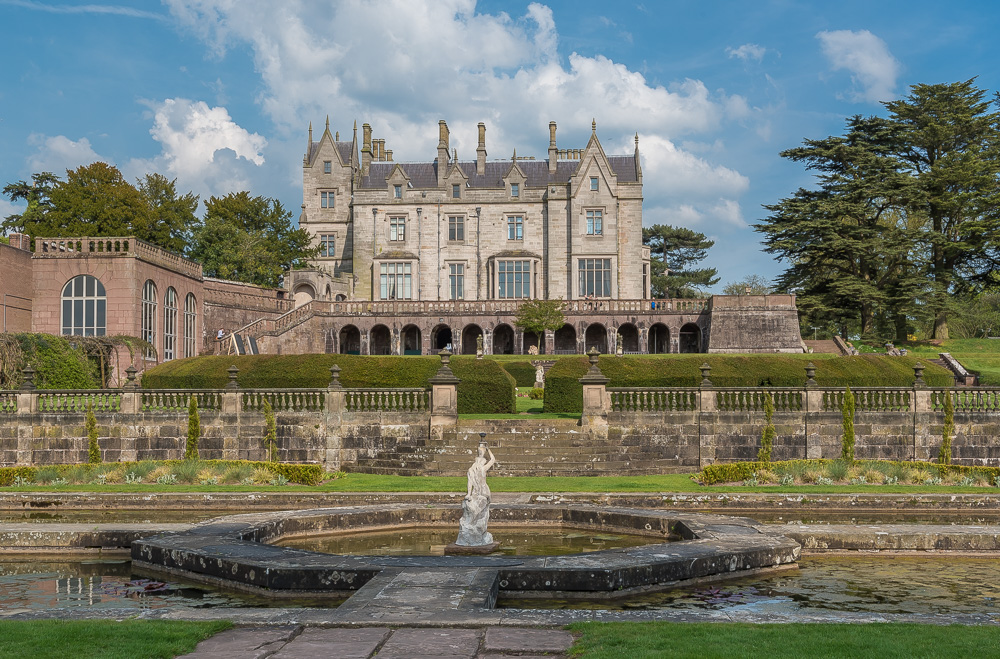 Lilleshall, along with Bisham Abbey are the first national centres in the country to achieve an 'outstanding' rating, placing them in the top 1% of best-managed leisure facilities in the UK. Quest is the best-known improvement program within the leisure industry, it's rigorous assessments challenge even the very best centres. Having previously been rated 'excellent' by Quest in 2015, both Lilleshall and Bisham were able to qualify for a 'Stretch' assessment. To achieve this top award, the centres went through a rigorous two-days, which involved a review of general practices on site, such as Health & Safety; interviews with employees, customers, partners and National Governing Bodies of sports (NGBs); plus a mystery visit.
As well as a range of world-class facilities available for use, including squash courts and a fitness gym, the Centre has two walking routes; the 2.5 mile Discovery Trail and the 6 mile Adventure Fitness Trail. Work is also underway on a nature trail which is due to be open in the Summer.
Queens Cafe Bar is open from 7:30am - 11:00pm serving a selection of hot and cold food and drinks.
With its unique and rich heritage and commitment to providing a World Class Experience, Lilleshall is a certainly a place where you can wake up and feel inspired.
The historic market town of Newport where you will find many independent shops, pubs and restaurants is approximately 4 miles away. Telford, with its many tourist attractions, shopping centre, cafes, bars, restaurants and cinemas, is within a 15 minute drive.
The towns of Stafford, Wolverhampton and Shrewsbury are all within a 25 minute drive.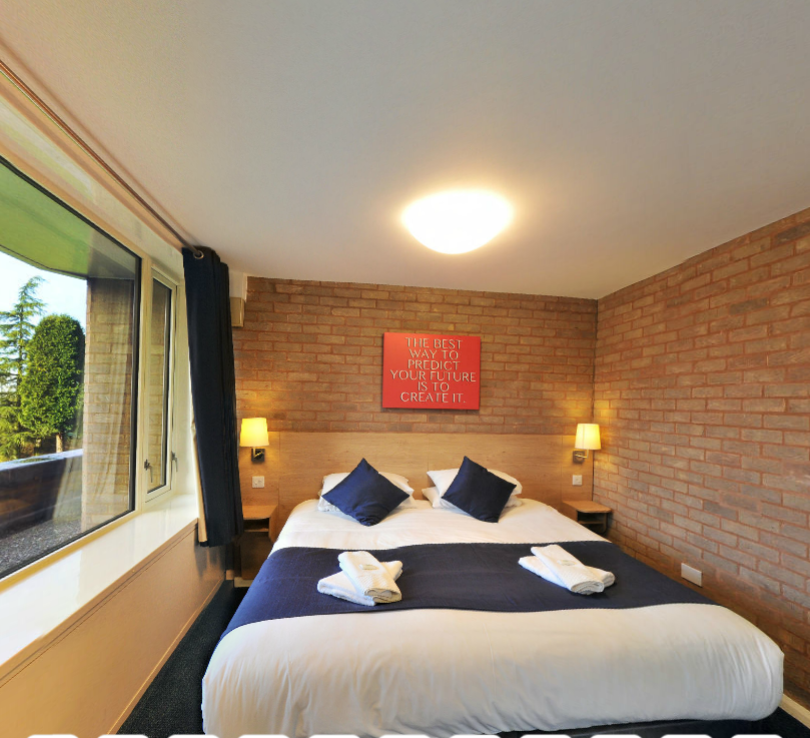 Lilleshall is easily accessible by good road and motorway networks and is just 2 miles from the A41, 4 miles from the A5, 7 miles from Junction 3 of the M54 and 12 miles from Junction 10 of the M6. Mainline railway stations with links to London and the rest of the UK are within a 15 minute drive.
Other local attractions include Weston Park, Ironbridge Gorge and Museums, Hoo Farm, Telford Town Park and Wonderland, The Wrekin, RAF Museum Cosford, Telford Ski Centre and Telford International Centre
Three purpose-built accommodation blocks have a mix of single, shared and en-suite rooms.
Each room is well equipped for study based courses and ten rooms have been specially adapted for disabled guests. All the rooms have modern televisions and complimentary tea and coffee making facilities. Wireless internet access is available at the Centre*.
Due to the limited availability of rooms on-site, we can only reserve lodging for participants signing up for the whole weekend.
For individual nights, we suggest Premier Inns on Stafford Rd, Newport TF10 9BY or Donnington Wood Way, Donnington, Telford TF2 8HH, they are about 4-5 miles from the venue. Premier inns or Wolverhampton University campus hotel in Telford is only about 8-10 miles away.
P.S Pictures of rooms are for reference only and the actual condition of the accommodation may vary. Images are at the courtesy of the Lilleshall website and copyright belongs to Lilleshall National Sports centre.
NOTE: There is very limited availability on the on-site accommodation at Lilleshall for our event, once the accommodation is fully booked, we will offer off-site accommodation we have managed to book at "Premier Inn" about 10 mins drive (3.5 miles) away. Again very limited rooms are available at our budget from the premier inn Newport Telford, therefore when these rooms run out, we will offer non-residential options only and participants could organise their own lodging (directly with Premier inn Newport Telford at a revised cost).
夏令营活动场地及住宿

最初建于1831年萨瑟兰公爵家庭狩猎休息和放松的的小屋,Lilleshall国家体育和会议中心设置在壮观和僻静的环境里,是一个许多英国顶级男女运动员旗舰住宅培训中心和获奖的国家卓越中心。该中心有很多现代化的设施和培训厅,美妙的餐厅和酒吧,以供代表们在完成长达一天的活动和培训后放松。
客人可以在美丽的花园和林地上心情舒缓地漫步或练习太极和气功,补充他们的能量,恢复他们的体力。酒店周围被美丽的风景,可爱的建筑和清新的空气环绕着,这的确是太极和气功代表们休息和放松的理想地点。
Lilleshall是英国国家体育中心,国家领先男女运动员的卓越场地, 培训中心之一。许多体育设施开放给当地社区,中心还提供了一个极佳的环境,婚礼,会议,团队建设活动和其他庆祝活动。
中心的认证包括酒店保证高级地位和参观英格兰4星级校园风格住宿。今年,Lilleshall在完成由Quest提供的最严格英格兰国家领先的国家质量计划方案的评估后,被评为"特优".
Lilleshall与Bisham Abbey是英国第一个获得"优秀"评级的国家级中心,它们名列为英国最佳管理型休闲设施的前十位。Quest是休闲行业最著名的改进计划方案,它严格的评估甚至挑战着即使是最好的中心。Lilleshall和Bisham在2015年被Quest评为"优秀"之后都有资格参加"扩展"评估。为了实现这一最高奖项,这些中心严格的两天在通过了涉及到现场的一般实践,如健康与安全; 与员工,客户,合作伙伴和国家管理机构(NGBs)的访谈及一次神秘的访问。
除了一系列世界一流的设施可供使用,包括壁球场和健身房,Lilleshall中心有两条步行路线; 2.5英里的探索径和6英里的冒险健身径。正在施工进行中的自然小径,将在夏天开放。
女王咖啡馆酒吧的营业时间为上午7:30至晚上11:00,供应各种冷热食品和饮料。
凭借其独特和丰富的遗产和提供世界级经验的承诺,Lilleshall是一个确实可以唤醒和感受启发的地方。
历史悠久的Newport市镇距离酒店约有4英里(6.4公里),那里设有许多独立的商店,酒吧和餐馆。酒店距离Telford及其许多旅游景点,购物中心,咖啡馆,酒吧,餐馆和电影院不到15分钟的车程。
Stafford镇,Wolverhampton镇和Shrewsbury镇都在25分钟车程内。
Lilleshall酒店方便客人前往良好的公路和高速公路网络,距离A41仅有2英里,距离A5 有4英里,距离M54的第3交界处有7英里,距离M6的10号交叉点有12英里。酒店与伦敦和英国其他地区相连的主要火车站距离酒店不到15分钟车程。
其他当地景点包括Weston公园,Ironbridge峡谷和博物馆,Hoo农场,Telford城市公园和Wonderland,The Wrekin,皇家空军博物馆Cosford,Telford滑雪中心和Telford国际中心三个专用的住宿区拥有单人间,共用间和带连接浴室的客房。
每间客房都配备了基于学习的课程,十个房间专门为残疾人士而设。所有客房都设有现代化的电视和免费茶水和咖啡设施。酒店提供无线网络连接。
备注:图片房间仅供参考,实际住宿可能会与照片不同。Lilleshall网站图像版权属于Lilleshall National体育中心。
52.769000
-2.385000
Venue: Lillshal National Sports Centre Newport Telford
Email: enquiries.lilleshall@serco.com
Pone: +44 (0)1952 603003